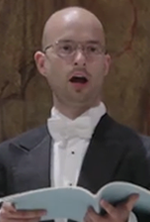 Daniel is an established professional freelance countertenor based in London.
His voice has been described as both "rich" and "lyrical", and is suited as much to Baroque oratorio as it is to French song.
Daniel is currently in demand as both a soloist and a choral singer throughout the UK and Europe, singing regularly with many of the country's top choirs and ensembles.

See ensembles page for more information about the professional vocal ensembles and choirs Daniel performs with.
---
22/4/2018
Classic FM, The Sixteen and the Genesis Foundation present the first ever live-streamed concert from the Sistine Chapel
Daniel was one of the soloists for the amazing performance of Sir James MacMillan's Stabat mater in the Sistine Chapel, Rome.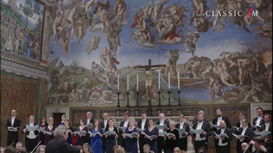 ---
Concert review: The Sixteen presents Bach's Magnificat at Rochester Cathedral, by Anna Morell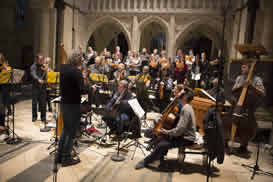 The standout moments for me were Daniel Collins' solos – an alto, his voice has an astonishing purity. 'Et misericordia…' can be touched by melodrama, but not a bit of it here. A soaring, drawing in to the mercy articulated with such emotion that I found my made-up eyes a little pandafied afterwards.
His second solo accompanied by the most delicious flutes was similarly extraordinary. 'Esurientes implevit bonis et divites dimisit inanes' can be a bit… well, twee and inanes. This rendition had depth, texture, a sincerity and a serenity borne of lightness (again, that lightness – such a departure for the playing of most Bach).
---
"Daniel is possessed of a remarkable counter-tenor voice…his contribution to the choir seems, at times, irreplaceable."
Quote: The Waynflete Clerk